Cat No
FBN 18
Released
1984
Format
12-inch vinyl
Title
Sexus
The fourth single, recorded in Belgium during the 1982 European tour. Click on a track title below to listen to a 30-second sample (MP3 format)...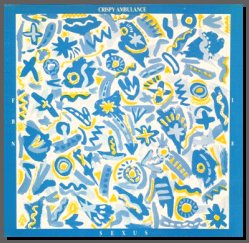 A
Sexus
B
Black Death (Life is Knife)
All tracks produced by Crispy Ambulance and Giles Martin. All tracks published by Aural Assault Music. All titles by Crispy Ambulance. Redistribution in any form whatsoever strictly prohibited.
Return to the recordings index.
---
Return to the home page.
© 1999-2023 Crispy Ambulance. All rights reserved.