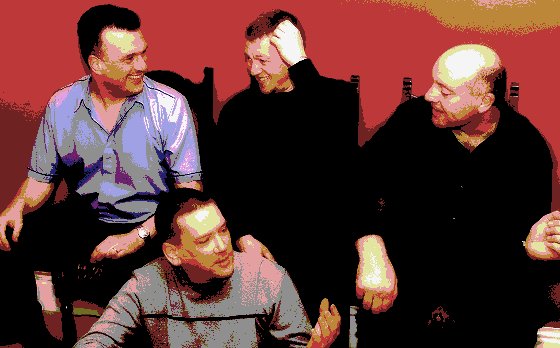 February, 2003
CRISPY AMBULANCE have begun work on their second album for Californian label Darla Records. Some of the material was written during rehearsals for the recent UK & USA gigs and attendees at any of those will already have had a sneak preview. Recording is scheduled to begin at Testa Rossa, where Scissorgun was recorded, in June. Graham Massey will once again produce. The album will be co-released by LTM.
Just prior to the recording, CRISPY AMBULANCE will play The ICA on The Mall in London on 29th May. It will be the bandís first performance in the UK capital since appearing at The Venue in May, 1982. Support is yet to be confirmed.
For reasons best known to Insound, the USA tour EP that was delayed will now not be released at all. This was to have contained two remixes by Graham Massey, Step Up! and Say Shake (live), and had a great sleeve design by Andrew Prinz of MAHOGANY. The Step Up! remix will instead now appear on the next Darla Records Little Darla Has Something For You compilation, due out soon.
Finally, Mute Records plan to release Deaf (Fac 32) as part of a double CD, Rough Trade 'post-punk' compilation. Comprising around forty tracks from bands of the same period, it is due to be released in May.
Return to the news index.
---
Return to the home page.
© 1999-2023 Crispy Ambulance. All rights reserved.