March, 2003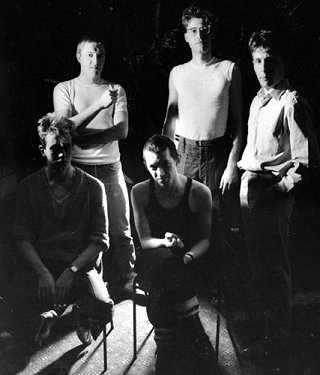 Support for The ICA gig on May 29th has now been confirmed. The slot is to be filled by the original members of The Biting Tongues, who will reform especially for this show. It will be the first time the line-up has performed live for twenty years.
The Biting Tongues had two albums released on Situation 2, Donít Heal and Libraville, and a soundtrack album entitled Feverhouse, which appeared on Factory Records. They used to share rehearsal space and some equipment with Crispy Ambulance in the late seventies and early eighties. They have shared the same billing at a live appearance only once before, on New Years Day, 1981... at The ICA!
Tickets for the show are available from the ICA Box Office by telephone on 020 7930 3647, in person at The Mall, London SW1Y 5AH or by email. (Please refer to the ICA website for details of how to book by email.) The ICA Box Office is open daily from 12 midday to 9.30pm.
Return to the news index.
---
Return to the home page.
© 1999-2023 Crispy Ambulance. All rights reserved.