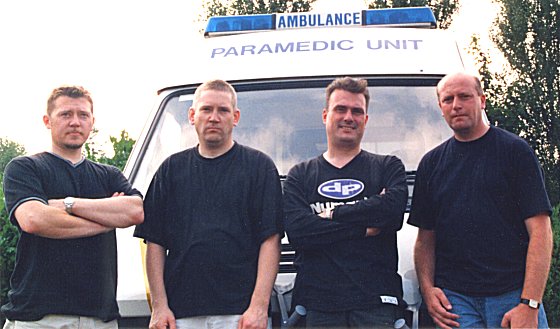 September, 1999
LTM Publishing are proud to announce the CD re-issue of two albums by the cult Manchester band whose catalogue stands as a jewel in the Factory Records crown. 3rd October, 1999 will bring both:-
THE PLATEAU PHASE (LTMCD 2315)
70 minute digital remaster of the acclaimed 1982 studio album for Factory Benelux, including extra single tracks Concorde Square and The Presence (produced by Martin Hannett) and Sexus. The 13-track CD also contains full biographical sleeve notes and original Benoit Hennebert artwork. "Engrossing shifts in texture, tempo and tone and enough guts to ballast the gloomy elegance" (Trouser Press, USA); "Here was a band that had a vision all of its own - a record that is full of surprises and subtle twists in direction. A revelation!" (NME, UK).
FIN - LIVE (LTMCD 2302)
Reissue in new artwork for powerful live album recorded across Europe during the winter of 1981/82. Sixteen tracks over 70 minutes, including many never studio recorded, together with rare Factory Benelux flipside Life is Knife and both sides of the first single on Aural Assault. "A posthumous live assault containing a neat version of Throbbing Gristle's United and a powerful doomy sound" (Sounds, UK); "The instrumentals here are some of the best jams ever heard from a band retrospectively cordoned off into the English new wave scene" (Ear, USA).
LIVE PERFORMANCE - Manchester, 5th November, 1999
All four original members of Crispy Ambulance will reunite to perform a one-off bonfire night party at Manchester's Band on the Wall venue on Friday, November 5th, 1999. This exclusive show, the first in seventeen years by Keith Darbyshire, Robert Davenport, Alan Hempsall and Gary Madeley, will be the last chance anyone has to hear highlights from the Crispies' esteemed back catalogue performed live. Ticket and venue contact: +44 (0)161 833 0682.
For further information contact James Nice at LTM Publishing on tel/fax +44 (0)1362 861009, or by email at jnice@ltmpub.freeserve.co.uk.
Return to the news index.
---
Return to the home page.
© 1999-2023 Crispy Ambulance. All rights reserved.