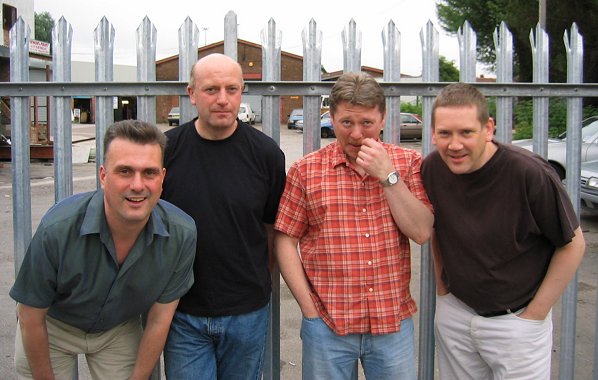 July, 2003
NEW STUDIO ALBUM NOW RECORDED - THE MIGHTY ARP ODYSSEY RETURNS!
CRISPY AMBULANCE have just completed their second album for Californian label Darla. Using Testa Rossa studios with Graham Massey producing and Andy Drelincourt engineering, the band have taken a slightly different approach both with the writing of the material and the working processes within the recording studio. This, the band realises, will make for a different sound to their previous foray under identical conditions, the album Scissorgun.
An old friend returns though, in the 'guise of the ARP Odyssey, the fabled synth of the first Factory Benelux album The Plateau Phase. The original synth is long since out of commission of course but, with the wonders of modern technology, Graham was able to recreate the same on his laptop. Needless to say it survived the Ambulance blindfold test. The album also includes one sneaky early eighties track in amongst all that new material.
Entitled The Powder Blind Dream, the album is expected for release sometime in the autumn (see update). Once again, it will be available through Darla in the US and through LTM in Europe. The track listing will be as follows:-
Quarter Caste
Triphammer
Evil Eye
Protocol
Any Second Now
Four Line Whip
Chimera
Lucifer Rising
Bad Self
Houses Sinking
Pain & Pleasure
Return to the news index.
---
Return to the home page.
© 1999-2023 Crispy Ambulance. All rights reserved.