April, 2023
Crispy Ambulance appear on new Cherry Red complation, 'Keeping Control'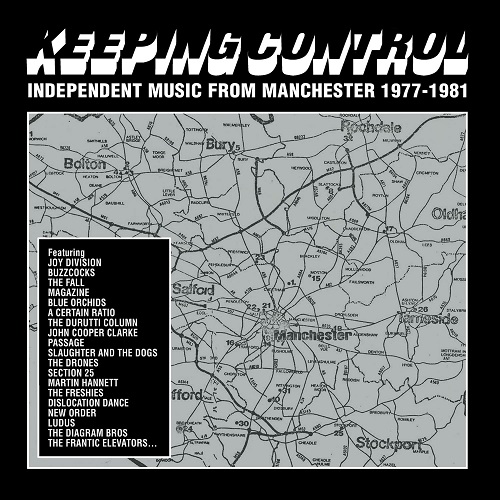 We're pleased to announce that a Crispy Ambulance track has been included on the forthcoming compilation from Cherry Red Records, 'Keeping Control - Independent Music From Manchester 1977-1981', along with tracks from fellow-Factory campmates, Section 25, A Certain Ratio and New Order, to name but a few.
With a total of 76 tracks, this three-CD box set sequel to Cherry Red's 2017 'Manchester North Of England' compendium is a retrospective, concentrating on music from the punk and post-punk years. The included Crispy Ambulance track, 'Motorway Boys', was recorded a few months before the first single and has never been released before.
'Keeping Control' will be released on Friday, 26th May, 2023, and can be pre-ordered now, directly from Cherry Red Records.
Return to the news index.
---
Return to the home page.
© 1999-2023 Crispy Ambulance. All rights reserved.