May, 2003
BLACK MUSIC & ATLANTIC CROSSING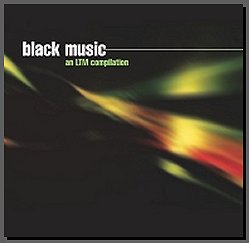 LTM have just released a new compilation CD. Black Music follows on from the popular 2001 compilation The Night Watch, and includes material from Biting Tongues, The Passage and Section 25, to name but a few. Also featured is the Graham Massey remix of Step Up!. The track, which made its debut on the CRISPY AMBULANCE Scissorgun album, is also included in remixed form on the latest Darla Records compilation, Little Darla Has Something For You.
The initial copies of Black Music will contain a free 68-minute CD by CRISPY AMBULANCE entitled Atlantic Crossing, featuring highlights of last year's performances from shows at the Band on the Wall in Manchester and at the Knitting Factory, New York.
For further information, contact LTM.
Return to the news index.
---
Return to the home page.
© 1999-2023 Crispy Ambulance. All rights reserved.