Introduction
Crispy Ambulance Biography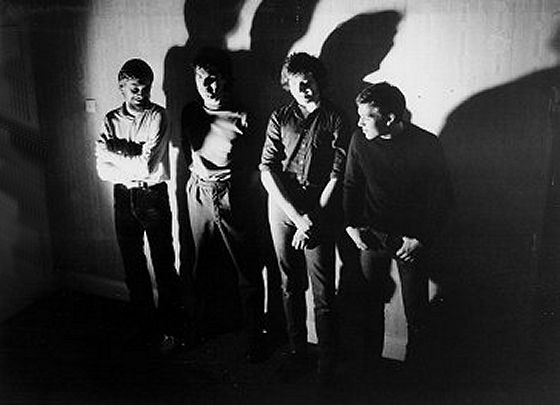 Alan Hempsall and Robert Davenport formed Crispy Ambulance in Manchester in 1977, originally as a two-man outfit, adding two further members, Keith Darbyshire and Gary Madeley, to the line-up in the following year. With original influences acknowledged as Magazine and Hawkwind, they co-wrote nearly all of their material and developed a distinctive style that has attracted a modest but international following.
During their original five years together they recorded sessions for local and national radio and released several records on the Aural Assault, Factory and Factory Benelux record labels. They played numerous gigs throughout the UK, both as headline act and as support to better known bands such as Joy Division and Killing Joke, culminating in a two-week tour of Holland, Belgium and Germany with fellow Factory band Section 25 in January, 1982. They disbanded Crispy Ambulance at the end of the same year and went on to pursue other projects, having established a catalogue of three singles and an album. Further material was later released, including a fourth single in 1984, recorded two years' earlier in a Belgian studio during the tour.
In 1999, after an absence of almost seventeen years, they reformed for a "one-off" gig in Manchester to promote the re-release of two earlier album titles on the LTM record label. Since then they have brought out a live recording of the 1999 reunion gig, a further retrospective album and a brand new studio album of all-new material. Recorded in January 2002 and released on Darla, "Scissorgun" was promoted by a four-show mini-tour of the USA east coast in November of the same year, marking the band's first ever visit to the States.
In February 2003, Crispy Ambulance returned to the rehearsal room once again to prepare for a return visit to the ICA in London in May (they were last there in 1981) and a second studio album for Darla. Recorded in June, 2003, "The Powder Blind Dream" was released in April, 2004, and is arguably the best work the band have produced so far.
For more history and background information on the band, please see the links page.
---
Return to the home page.
© 1999-2023 Crispy Ambulance. All rights reserved.